Hi! nice to meet you,  i am Erich Gordon, Graphic Designer , Art Director & 3D Artist focus in CGI, Lettering and motion.
He has a doble bachelor's degree, INTERNATIONAL AFFAIRS, Universidad Central de Venezuela (UCV, Caracas-2002) and VISUAL COMMUNICATOR, Centro de Diseño Digital (CARACAS-2009). Master's degree in MOTION GRAPHICS in LABASAD (BARCELONA SCHOOL OF ART-2019), two times international awards winner, gold and bronze in profesional typography category at LATIN AMERICAN DESIGN AWARDS-LAD AWARDS 2018 and 2019 each years and teacher at Domestika.org, as a 3D artist.

He has started working as a graphic designer in print in several prestige publication with a long-print volume call SEMANARIO URBE in 2005 and them in a new project sister magazine call UB MAGAZINE as a Art Director role.

He found and started his own design studio called C4 STUDIO VISUAL in Venezuela 2011-2018, he quickly developed a specialization/passion for motion graphics, brand design, digital content, illustration and 3D illustration and motion. Working with national and international start-ups and consolidated brands such as KARGADOS (México), MTV LATINO (Spain), PASTEUR C.A. (Venezuela), FUENTE PURA C.A. (Venezuela), SEGUROS CARONÍ C.A. (Venezuela), Inter-American Development Bank IADB & BID (Washington, DC (United States), etc.


email:

gore.std@gmail.com
He has been involved in multiple attempts to renew the UB Magazine as art director in print, digital, and web content, a project that he has been carrying out for a long time. He is leveraging all of his graphic design experience to achieve his visual style focused on CGI, experimental type design development, 3D lettering, abstract motion, and nostalgic look and art direction. Increasingly he is a self-taught, and he had to develop his skills and his area of ​​competence founding GORE_STD as an independent nickname to expose his personal works to move foreware like freelancer career, instead waiting for client call to begin his carrer in 3D artist.

It completely reinvents itself by moving between the disciplines of graphic design. It goes further in the art direction of flat design and completely reinvents itself by turning to the 3D artist.

"I was very much in the practical field of flat design, and I was bored and this is the main reason for me to move before my comfort zone."

Nowadays I need to be able to work with brands to take advantage of all my knowledge of art direction, typography and start building my path focused on 3D-art direction.

"Things are changing very quickly."

"My work reflects a broad interpretation of diverse cultural, industrial and artistic references, always focused on cutting-edge graphic trends".
I'm currently based in Madrid, Spain.
"My passion for image, drawing and graphic trends (mainly in the world of skateboarding and the music industry in the 90s) led me to study my second career, which was visual communication. Parallel to these studies, I had the opportunity to work as a graphic designer in several renowned publications in Caracas-Venezuela, which allowed me to expand my knowledge in Branding Design and Motion Graphics and apply them in the professional field while I was studying.
After that, I have had the opportunity to found my own design studio, From works on album sleeves to corporate (startups) branding and motion projects, for different clients both nationally and internationally was my firstly years in this industry .
Nowadays as a professional i'm always looking for new ways to show my ideas meanwhile having fun creating, this led me to fall in love with 3D world, which I developed a deep admiration and surrender to this discipline, opening a world of possibilities for me. I'm constantly updating and reinventing myself in everything related to graphic design, experimenting through different disciplines such as illustration and animation, among others, to achieve a consistent art direction current trends".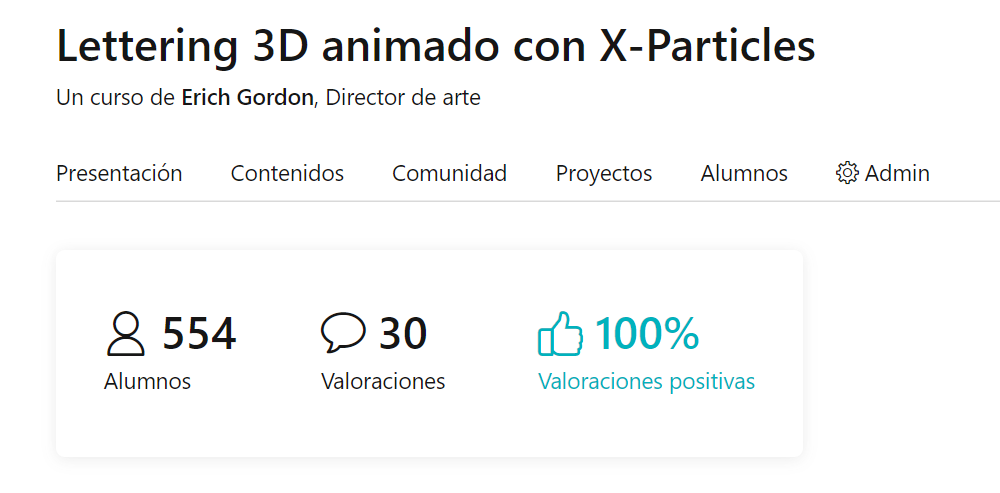 * LAD ORO / GANADOR TIPOGRAFÍA 2018
LAD ORO Awards Latin American Design 
* LAD BRONCE / GANADOR TIPOGRAFÍA 2019
LAD BRONCE Awards Latin American design 
E

n colaboración con
IED Centro superior oficial de diseño Madrid.
4 de diciembre 2019 - 17 enero 2020. 
Palacio de Altamira, Flor Alta 8, Madrid
. 
-O| at Galería de Arte Nacional de Venezuela GAN
En colaboración con el
BRITISH COUNSIL
 

del 18 al 21 de septiembre 2014 | museo de bellas artes 
edificio Neo clásico | sala 3 | plaza los museos, los caobos. Caracas/Venezuela.
Sala del video arte inspirado en patrones
WAYUU
, Tres piezas de video arte  
dirigido por
Max Hattler 
-O| at Museo de Arte Contemporáneo del Zulia MAXZUL
En colaboración con el
BRITISH COUNSIL
 , 
19

 de septiembre 2015 | Av universidad  con prolongación. Cecilio Acosta | sala multimedia.
Congreso de Comunicación Visual  Rayarte 2020

.
Taller

"
De la observación al  lettering
"
Escuela de Diseño Gráfico de la Universidad de San Carlos de Guatemala.
Facultad de Arquitectura. Octubre 2020.
featured artist outdoors exhibition 
featured artist dystopia exhibition 
The Holy Art London: The Factory, 21-31 Shacklewell Ln, London, E8 2DA

2022